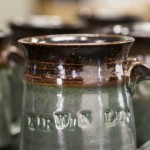 Lawyers
Braden M. Nehring, B.MGT, J.D.
Patrick D. Kirwin, B.A., J.D.
Mark M. Kirwin, B.A., L.L.B.
Karen A. Davison, B.A., L.L.B.
Jennifer C. Nickel, B.A., L.L.B.
Related Cases
Kirwin LLP has considerable experience in both trial and appellate advocacy, and in formulating and evaluating settlement opportunities. Our firm believes that successful litigation encompasses not just winning at trial but also furthering business goals, preserving relationships and avoiding unnecessary expense.
We have experience in many types of commercial litigation.
We act for clients in a variety of industries, including financial services, insurance, energy, manufacturing, retail, automotive, aviation, natural resources, construction, commercial real estate, hospitality services, information technology, environmental, health care and telecommunications.